The PIAT Battery Universal Carrier is another crazy Canadian creation that I just had to have for my 4th Canadians.
There's not much on these WW2 vehicles out there on the interwebs.
Rules-wise they're pretty terrible to be honest, but they look so cool I couldn't help myself when a local FoW gamer said he had some spare conversion kits to make the builds (That are no longer sold by Battlefront - of course.) and I snapped one up.
So far basic painting's done, I just need to finish the basing, add a little mud and slap on some decals and I'm calling them done. No point putting extra work into a unit that will rarely (If ever) see the games table.
When they're finished, I'll take some better lit pics.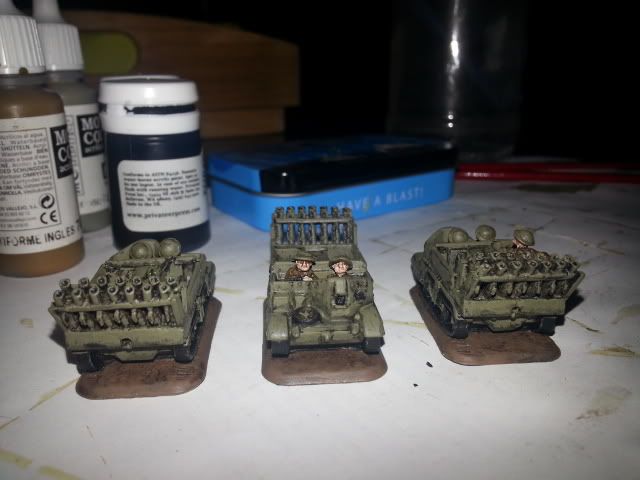 A wee front-rear view so you can see them a little better.
Hope to have the completed pics up tonight or tomorrow assuming things go to plan.