Although it's been a while I have little time so I'll keep this brief and to the point.
I painted a small platoon of 2x Bofors 40mm Anti-Aircraft guns made by Old Glory. Horrible miniatures to paint which is sad for suck simple two-piece models (Gun and base.). For fun I magnetised the guns so they can swivel and to make them a little more convenient to transport.
As to the use of this unit, with the newest Eastern Front Book (Desperate Measures), it seems every German list and it's mate is taking the new unkillable Stuka Ace Rudel, so in games where air power is plausible, I'll shove these chaps in to protect my boys - they also double up nicely at popping light tanks and armoured transports and utterly shred infantry.
Scanning the skies.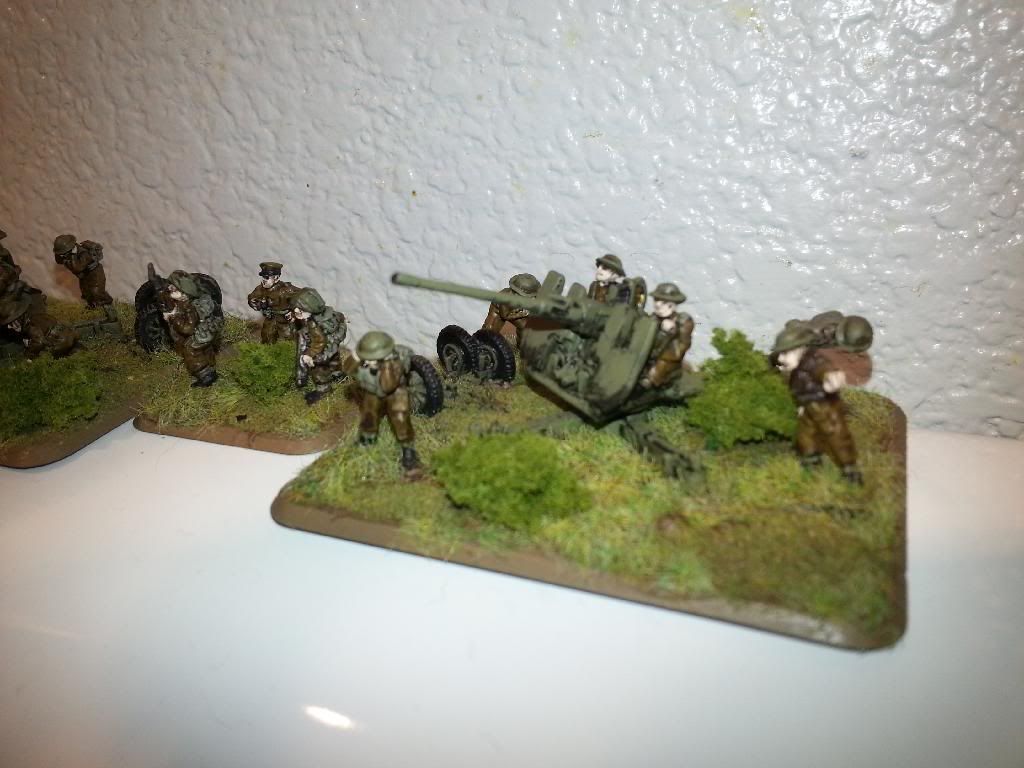 Simple usual basing to match the rest of my platoons.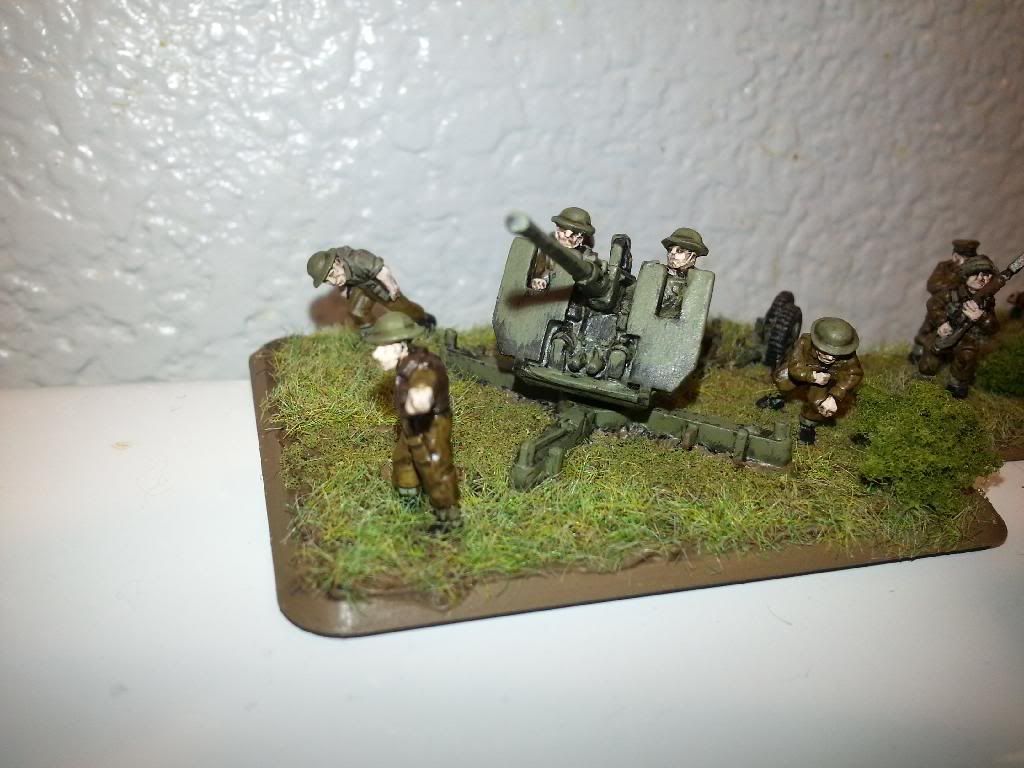 Shooting over this chap's head will not make him your friend.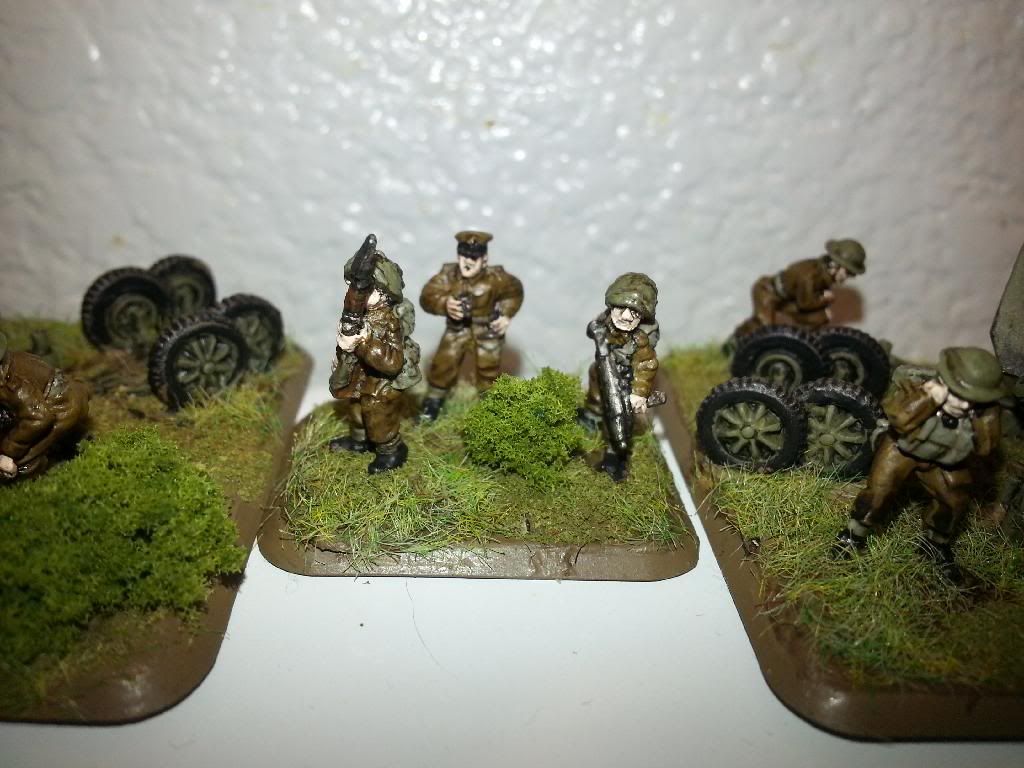 That NCO on the right had a miscast face....
In other news, the first regional Tournament of the year is coming up on the 22nd in San Rafael and so with my army list submitted, I need to get painting the one platoon I've been avoiding for quite a while so I'll have everything ready - 4x M10 Achilles Self Propelled Anti-tank guns. Nice vehicles that are perfect for ambushes against armoured targets, though shite versus infantry due to them lacking any High Explosive ammunition.
I've also taken on the task of painting up a german 8.8cm Anti-Air gun and crew for Densmol's list for the same tournament as a birthday present. Lots to get on with!